It's the beginning of the end!
It's always a bittersweet feeling when a much-loved series draws to a close. But when that series is one of my faves - the Air Awakens series by Elise Kova (a.k.a Author Goddess of Fantasy) - I tend to get just a little emotional. Just a tad.
But not to worry Air Awakens fans! I promise (cross-my-heart-and-swear-on-my-eternal-love-of-Aldrik) that

Crystal Crowned

is an epic and worthy finale and you will
not
be left disappointed.
Read on to find out my thoughts on the book!
Long live Solaris.
One bloodthirsty ruler has been overthrown by another, casting the shadow of death over the Solaris Empire. Vhalla Yarl stands upon the stage of fate, prepared to do battle one final time. Fragile alliances will be tested and new bonds will be formed as the world is reshaped. She fights as the champion of peace, but when the night is darkest will she be able to pay the price of a new dawn?
Add to your Goodreads bookshelf today!
Rating:
Aldrik and Vhalla are back!
I know what you're thinking. "But Booknut, aren't there more characters in this epic fantasy series that are back for this finale?"
But also: No one and nothing matters more to me than the happiness and togetherness of the beautiful, awe-inspiring and envy-inspiring ship that is Vhaldrik.
So yes,

Crystal Crowned is filled to the brim with some of your favourite Air Awakens characters who are all still just as badass as you remember. In Crystal Crowned Vhalla and her allies must band together to deal with their biggest threat yet. No that threat is not Donald Trump but it's a guy who may possibly be just as horrible if not worse!
Crystal Crowned takes the familiar and weaves it into the tides of change.
It's a hard concept to explain...but Crystal Crowned doesn't and yet does have the same feel as the previous books in the series.
I think the best way to make my point is by comparing Crystal Crowned to a mega-evolved Pokémon. Yes, yes I am fully aware that this makes me a total geek!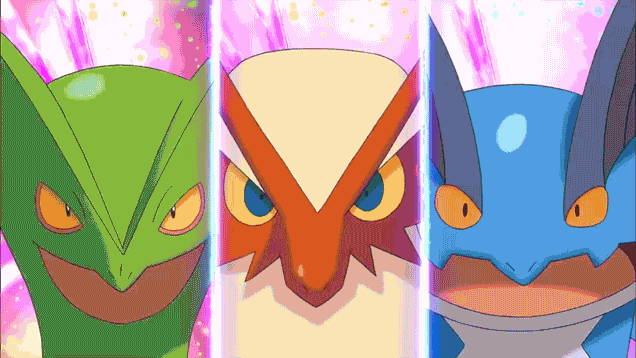 In other words, Crystal Crowned is the final 'evolution' stage of the Air Awakens series. It's still got the same power, the same charm, and the same ability to make me cry into ,my pillow at night - it's all just magnified somehow.
Because the characters are no longer journeying/developing in leaps/seeking the final battle. Crystal Crowned is the final battle! And we get to see our beloved fully-developed characters take on their final challenge using the skills, wisdom, and bonds they've made along the way.
And speaking of Pokémon...let's talk about the Mega Houndoom in the room.
In other words now there will be high levels of Aldrik fangirling ;)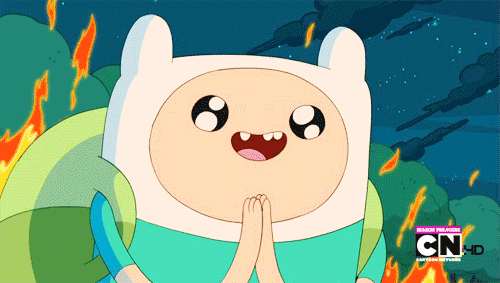 I will keep this review spoiler-free if it kills me! Buuuuuuuuut...I will say that Crystal Crowned showed me a whole new side of Aldrik.
I mean, we always knew that deep down he had the ability to be sensitive, loving, and supportive - he just didn't tend to show it that often. To be fair he was pretty busy dealing with daddy issues, horrid deaths, broken hearts, and his powers so we should cut him some slack! But let me just tell you guys that sweet Aldrik is EVERYTHING.
Moral of the story: be prepared for an emotional rollercoaster.
But most of all be prepared to fall in love with Vhalla, Aldrik, their allies, Elise Kova, and the Air Awakens series all over again :)
A MASSIVE thank you to Elise Kova for the ARC of Crystal Crowned and for letting me a part of the Air Awakens journey. This series and its characters have made themselves a place in my heart forever <3
'Vhalla knew Aldrik was horribly flawed. But so was she. He was prone to anger and she prone to selfishness. But they strove together to be better, for themselves and for each other.'
Elise Kova has always had a profound love of fantastical worlds.
Somehow, she managed to focus on the real world long enough to graduate with a Master's in Business Administration before crawling back under her favorite writing blanket to conceptualize her next magic system.
She currently lives in St. Petersburg, Florida, and when she s not writing can be found playing video games, watching anime, or talking with readers on social media.
She is the author of the Air Awakens Series as well as the upcoming Loom Saga (Keymaster, 2017).
Although I was provided with a review copy by the author and/or publisher, all opinions expressed in the this post are purely my own. To find out more, please visit my
disclaimer
page.