I can't believe we're up to the third Thunder Road novel already! The first novel, Nowhere But Here, seems like it came out just yesterday (but it was actually released mid 2015 how crazy is that?!). From Emily and Oz, to Breanna and Razor...and now finally we've come to Violet and Chevy's tumultuous romance.
Long Way Home

is a YA contemporary romance novel
published by Harlequin Teen and brings us the epic love story between Violet and Chevy with all its ups and downs, and twists and turns.
A big thank you to Harlequin Australia and Harlequin Teen (AUS) for providing me with a review copy of this book. And be sure to grab your copy of the next book in this emotionally charged series so you d

on't miss out on more Katie McGarry goodness.
Read on for more info on the book, my thoughts, and more!
Title: Long Way Home (Thunder Road #3)
Author: Katie McGarry
Release date: February 2017
Synopsis
:
Seventeen-year-old Violet has always been expected to sit back and let the boys do all the saving.
It's the code her father, a member of the Reign of Terror motorcycle club, raised her to live by. Yet when her dad is killed carrying out Terror business, Violet knows it's up to her to do the saving. To protect herself, and her vulnerable younger brother, she needs to cut all ties with the club—including Chevy, the boy she's known and loved her whole life.
But when a rival club comes after Violet, exposing old secrets and making new threats, she's forced to question what she thought she knew about her father, the Reign of Terror, and what she thinks she wants. Which means re-evaluating everything: love, family, friends . . . and forgiveness.
Caught in the crosshairs between loyalty and freedom, Violet must decide whether old friends can be trusted—and if she's strong enough to be the one person to save them all.
And don't forget to read the first two titles
in the Thunder Road Series...
Katie McGarry's Thunder Road novels always have me hooked.
From start to finish, I find myself devouring page after page - completely spellbound by the complex characters and the gritty motorcycle club backdrop.
As I have mentioned in previous reviews of this series, Katie McGarry gives the concept of motorcycle clubs a measure of integrity. She gives it meaning and uses The Reign of Terror club to further develop her plot and characters.
The men that make up the club are, deep down, good men. They may be rough men, some hardened and hurt by life's trials, but they stand by one another.
This support network is even more prominent in Long Way Home.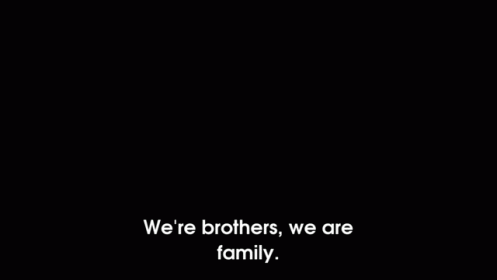 It is both a blessing and a curse - a saving grace and a troubling burden. And for Chevy and Violet,
the Reign of Terror club
is a home and a prison. It's a family that provides all the strength and love in the world...but one that comes with a world of dangers and life-threatening risks.
Risks that Violet isn't willing to be a part of anymore. And if that means having to part ways with the love of her life, then that's just a sacrifice she'll have to make.
The biggest message this book sends out is one of family.
Mainly what is family? Is family an institution deeply rooted in expectations and criteria? For Chevy, it certainly feels like it. The longing to forge a path that is his own battles against the deep love he has for his family, his club, and his brothers and the need to prove his loyalty to them.
But family is also where one draws strength, love, and acceptance. Where no matter what, you'll always have a shoulder to lean on. Home is where the heart is, and Violet and Chevy begin to realise that the feeling of home is all the stronger when they're together.
But can you have love without trust?
A dangerous enemy lurks in the shadows and their plans could tear apart the fragile bond Chevy and Violet have just started to rebuild. Both Chevy and Violet will have to find the strength to let go of the past and forge their own path ahead, if they're to truly find the freedom they've been seeking all along.
Tantalising and raw, Long Way Home will have you falling in love with Katie McGarry and her motley cast of characters all over again.
'It wouldn't be fair to Chevy, and it wouldn't be fair to me. The love I had for him was consuming and powerful and raw. (...) His gaze strays in my direction. Eyes straight to mine and I can't breathe. Returning his gaze is a lot like coming home after a long night and falling into bed.

I fell into way too many things with Chevy. The suck part about falling is that eventual crash landing. I tear my eyes away and force air into my aching lungs."
Although I was provided with a review copy by the author and/or publisher, all opinions expressed in the this post are purely my own. To find out more, please visit my
disclaimer
page.