Some stories are 'middle of the road'.
They connect just enough to give readers a sense of realism, but still contain a fair amount of 'simulation'. Whether it's the actions or words of its characters, the forced nature of a plot twist, or even a conveniently placed solution - sometimes stories can work against themselves and lose their organic flow.
Other stories are 'high achievers'.
They blur the lines between reality and fiction. Their authors breathe life into raw, flawed characters, whose lives and struggles mirror our own.
The Missing Pieces Of Us goes above and beyond.
Thanks to Allen and Unwin I was able to read and review the incredible

The Missing Pieces Of Us

by author Fleur McDonald. Not only does it have a stunning outside, but the story within was both intriguing and informative.
Read on for more info + my thoughts on the book!


Title:
The Missing Pieces of Us
Author
:
Fleur McDonald
Imprint: Allen & Unwin
Publication date: 29th March 2017
Genre(s)
: Fiction, contemporary
Price: $29.99 (
AUD)
Synopsis:
Sometimes you have to resolve the past before you can face the future. The moving and heart-warming new novel from Fleur McDonald.
Lauren Ramsey is a teacher whose mantra is to never let a child fall through the cracks. But Lauren is so concerned about the welfare of a little boy in her kindy class she doesn't realise her own daughter, Skye, needs help.
At fourteen, Skye Ramsey is dealing with the usual pressures faced by teenage girls, from the pitfalls of social media to coping with fickle friends and the attention of boys. The only person who seems to listen to Skye is Tamara Thompson, the manager of her favourite clothes shop.
Tamara knows what it's like to be a troubled teen because as an adolescent she felt unloved and overlooked. She now has a successful career and a partner who adores her, but her sense of worthlessness and fear of rejection are threatening to overwhelm her.
All three women are searching for a happier future, but finding it may lie in resolving secrets from their pasts . . .
From the bestselling author of Red Dust and Crimson Dawn comes a moving and intriguing novel about love, friendship and how the truth can sometimes set us free.
Add it to your Goodreads bookshelf!
**Note: The book does contain some mature themes. I would therefore recommend it for ages 18+**
Three women. Three lives. All connected.
The concept of sisterhood - the feeling of kinship shared between women - is one I adore reading about. I love seeing how authors mould and shape female characters, weaving links between them and their stories. Each woman has a story to tell.
Sometimes those closest to us can feel the furthest away.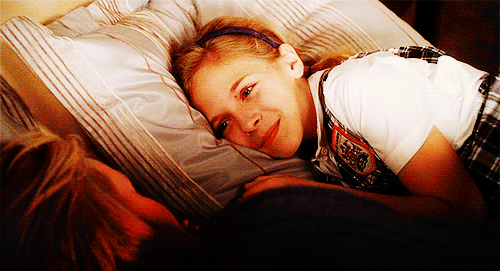 From Lauren's relationship with her daughter Skye, to Tamara's relationship with her partner - author Fleur McDonald shows how love can often blind us. It can make us unaware of people's faults and struggles, the burdens they carry.
But it can also heal us. It can help us open our hearts, ears, minds, and lives to those whom we love and who love us in return.
The Missing Pieces Of Us didn't feel like fiction.
There was this organic element, a strong sense of realism, that dominated each page. The characters spoke to the inner wanderer in all of us, the one searching for answers to questions we haven't even asked yet.
These characters don't know what the future holds. They live their lives just like we do, day by day. Whether it was them finding memories to cling to, or a reason to smile, these characters and their quirks made for a book that aims straight at the heart.
The character I connected the most with was Tamara.
Her insecurities were like pieces of coloured glass, scattered across a dusty floor. A painful reminder of a past that left her broken and uncertain. But as you delve deeper into The Missing Pieces Of Us, Tamara - little by little - takes those pieces and uses them to create a beautiful mosaic. A new her.
Like a piece of kintsugi pottery, Tamara ends up embracing her imperfections and the new life she's made for herself in the present.
This book was also heartbreaking.
So prepare to keep a stack (or two!) of tissue boxes at the ready! There are honestly too many tearjerking moments to list.
There's Skye with her teenage pressures and her longing to connect and be understood by her mother. Lauren, with the burden of terrible news and the struggle to keep her family together. And Tamara, with her fear of rejection and the hurtful past that keeps rearing its ugly head. All three women go through so much pain. But this pain leads to a new kind of clarity, a deeper perspective...and sometimes even a closer bond with one another.
The Missing Pieces Of Us is a testament to the female heart, mind, and will to survive.
Regardless of the severity of their situations, these women rise to the challenge. True, mistakes are made. Bridges are burned. Tears are shed. But the strength they show through it all, even in their weakest moments, is truly inspiring and makes for a story that is almost impossible to put down.
'The horrible sensation of never being loved, never being seen and never being understood made it hard for her to breathe. Her hands shook. As she methodically counted the till and balanced the day's takings, she knew she wasn't the same woman she'd been an hour ago. Everything had changed.'
Although I was provided with a review copy by the author and/or publisher, all opinions expressed in the this post are purely my own. To find out more, please visit my
disclaimer
page.