Today, I'm super excited to be reviewing...
I was provided with an ARC copy of the book via Netgalley - however, all opinions expressed in this review are purely my own. To find out more, please visit my disclaimer page.
About the book
Title: A Court of Thorns and Roses (A Court of Thorns and Roses, #1)
Author:
Sarah J. Maas
Publication Date: May 5th 2015 (TBR)
Genre(s): Young Adult, New Adult, Fantasy, Romance, Fairy Tales
Synopsis
A thrilling, seductive new series from New York Times bestselling author Sarah J. Maas, blending Beauty and the Beast with faerie lore.
When nineteen-year-old huntress Feyre kills a wolf in the woods, a beast-like creature arrives to demand retribution for it. Dragged to a treacherous magical land she only knows about from legends, Feyre discovers that her captor is not an animal, but Tamlin—one of the lethal, immortal faeries who once ruled their world.
As she dwells on his estate, her feelings for Tamlin transform from icy hostility into a fiery passion that burns through every lie and warning she's been told about the beautiful, dangerous world of the Fae. But an ancient, wicked shadow grows over the faerie lands, and Feyre must find a way to stop it . . . or doom Tamlin—and his world—forever.
Perfect for fans of Kristin Cashore and George R. R. Martin, this first book in a sexy and action-packed new series is impossible to put down! (x)
'"We need hope as much as we need bread and meat," he interrupted, his eyes clear for a rare moment. "We need hope, or else we cannot endure. So let her keep this hope, Feyre. Let her imagine a better life. A better world."
(...) I looked at the discoloured foxglove painting at the edge of the table. The outer trumpets were already chopped and faded, the lower bit of the stem rubbed off entirely. Within a few years, it would be gone - leaving no mark that it had ever been there. That I'd ever been there.
When I looked at my father, my gaze was hard. "There is no such thing."'
A Court of Thorns and Roses is a thrilling tale, filled to the brim with wild magic & perfectly flawed characters.
For those of you who are familiar with Sarah J. Maas' work - and have read her Throne of Glass series - I'm sure that finding out that this brilliant author would be releasing yet another series was a dream come true. I know it was for me!
I'd adored Maas' ability to bring her fantasy world and her characters to life on the page, and knew that A Court of Thorns and Roses would be just as good as - if not better than - Maas' previous books.
And I was not disappointed.
From the very first page, when we are introduced to Feyre, I could tell this was the start of something amazing. The sheer detail, the way the descriptions were artfully constructed so as to immerse the reader fully in Feyre's world...it was breathtaking. I knew that I was not going to be able to put this book down!
'Less than thirty paces away stood a small doe, not yet too scrawny from winter, but desperate enough to wrench bark from a tree in the clearing. A deer like that could feed my family for a week or more.
(...) My fingers trembled. So much food - such salvation. I took a steadying breath, double-checking my aim.
But there was a pair of golden eyes shining from the brush adjacent to mine.
The forest went silent. The wind died. Even the snow paused.'
Every tale needs a kickass heroine...
Feyre, the book's heroine, is basically Celaena's long lost twin. However, although her fierce courage, self-sacrificing nature, and natural wit may contain echoes of the heroine from Throne of Glass, Feyre differs in some key areas. The main one being that - unlike Celaena - Feyre is a lot less self-assured. She doesn't have Celaena's 'royal airs' or her vanity. She's led a hard, loveless life up until a chance meeting in the woods changes everything.
Instead of a love of books, or music, Feyre has a deep and abiding love of painting. Her appreciation for beauty in the world around her is brought to life by Sarah J. Maas throughout the book:
'I couldn't come up with any words when we arrived - and knew that even if I had been able to paint it, nothing would have done it justice. It wasn't simply that it was the most beautiful place I'd ever been to, or that it filled me with both longing and mirth, but it just seemed...right. As if colours and lights and patterns of the world had come together to form one perfect place - one true kind of beauty.'
A Court of Thorns and Roses is by far the best fairytale re-telling ever.
Sarah J. Maas has only kept the smallest parts of the original Beauty And The Beast's 'story skeleton' - a few basic links that bring the tale to mind, such as: a curse, the girl having to leave her family to live with the guy, the girl tending the guy's wounds, etc.
In doing so, she's made the tale her own. A Court of Thorns and Roses is more than just a fairytale re-telling - it's a fairytale revamping! The story comes to life with fae legends and mythology, a background of war and conflict, a collection of fascinating and terrifying creatures, and a romance that will make even the hardest heart swoon.
Of course...no Sarah J. Maas story would be complete without some witty and/or funny banter! Here are a few of my faves:
#1: Tamlin's Disastrous Attempt At Flattery
'Tamlin straightened a bit and said, "You look...better than before."
Was that a compliment? I could have sworn Lucien gave Tamlin an encouraging nod.
"And your hair is...clean."
Perhaps it was my raging hunger making me hallucinate the piss-poor attempt at flattery.'
#2: Wedding trip or tasty snack?
'The young woman took a breath, her face becoming serene, and said, "(...)Not one month ago, a friend of my cousin went to the border as our offering to Prythian - and she has not been sent back. Now she dwells in riches and comfort as a High Fae's bride, and so might you, if you were to take a moment to-"
"She was likely eaten," Nesta said. "That's why she hasn't returned."
Prepare your fangirl and fanboy hearts...new Maas hotties have arrived!
Maas is known for her ability to create swoon-worthy males. And she's done it again in A Court of Thorns and Roses, bringing us not one...not two...but three new fictional crushes to daydream about!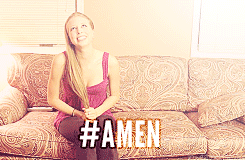 I'm going to focus on the leader of this Trinity Of Hot Guys, which is Tamlin. For a guy whose every movement screams "I'm a badass", he's surprisingly (and adorably!) awkward. And yet, whether awkward or heartfelt, every word that came out of his mouth was a guaranteed swoon-causer:
Tamlin Hot Moment #1:
'Tamlin blinked. "You like - art? You like to paint?"
His stumbling words weren't unkind. It was enough for me to say, "Yes. I'm not - not any good, but if it's not too much trouble...I'll paint outside, so I don't make a mess, but-"
"Outside, inside, on the roof - paint wherever you want."
Tamlin Hot Moment #2:
'When I continued gaping at the pool, he laughed, drawing away my attention - only for me to find him unbuttoning his tunic. "Jump in," he said, the invitation dancing in his eyes.
(...) I shook my head, falling back a step. His fingers paused at the second button from his collar. "Don't you want to know what it's like?"
I didn't know what he meant: swimming in starlight, or swimming with him. "I - no."
"All right."'
There are many, many more hot moments but I don't want to spoil them all for you. Let's just say that I have new ship to ship, people - Team Feylin for the win!
If you don't tear up at least once during this book...you're made of stone.
Don't be shy, guys - have a tearfest! Grab the wine/chocolate/ice-cream/tissues/all of the above and settle down to have a good sob.
A Court of Thorns and Roses
will have you believing in true love as strongly as The Princess Bride - and it'll give you more feels than The Notebook!
And there's more badass, bloody, and gory action-packed scenes than a Game Of Thrones episode. So you've got that to look forward to!
Prepare yourself for what is sure to be one of the best books of 2015 and be sure to grab yourself a copy this May!
Are you excited for
A Court of Thorns and Roses
? Which teaser quote did you enjoy the most? Let me know below!