It's Swoon Worthy Saturday

!
Swoon Worthy Saturday is a weekly meme where in we present a fictional boy who has swept us off our feet, given us butterflies, made our heart do acrobatics and driven us absolutely crazy!
This Saturday's pick is the courageous
Sam Corbett
from author
Deborah Blake's book
Wickedly Powerful (Baba Yaga #3).
Sam Corbett is a former hotshots firefighter who puts the 'hot' in 'hotshots'!
Don't believe me? O ye of little faith! Well don't take my word for it - take our talented protagonist's:
'(He was) like a Greek god with a straight nose, a strong chin, and longish blond hair that brushed his collar. Her mentor Baba had sworn she'd met Thor once, and this man looked much as Bella had imagined the thunder god might. Broad shoulders, muscular arms, and all.'
Thor? Sooooooo what I'm getting out of this...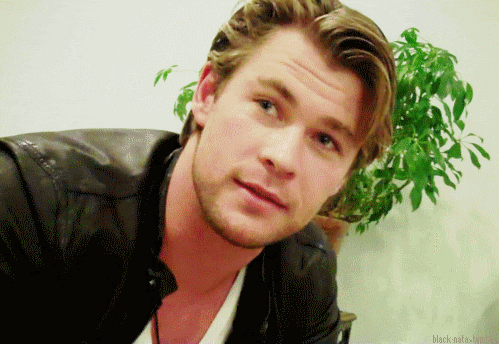 ...Chris Hemsworth! And I am very, very ok with this.
(Was this just an excuse for me to use Chris Hemsworth gifs on my blog? Pffft. Of course not. Why-why on earth would I do a crazy thing like that?! *shifty eyes*)
But Sam isn't just hot (jeez guys I'm not shallow!). He's also a massive sweetheart, who over the course of this book learns to open his heart and love again. Fiercely protective and brave at heart, you can't help but fall in love with him.
And it doesn't hurt that the book is filled with golden scenes like this one: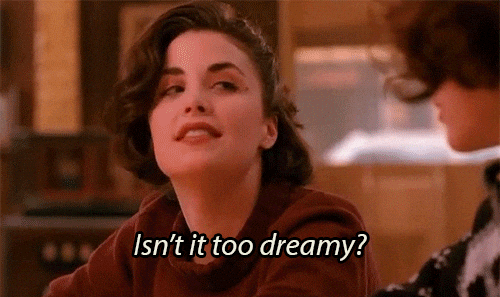 Did you swoon because I know I did!? Have you read the Baba Yaga series?

Let me know in the comment's section below!
Also, be sure to let me know which fictional male you think I should blog about next ;)
Known as the wicked witch of Russian fairy tales, Baba Yaga is not one woman, but rather a title carried by a chosen few. They keep the balance of nature and guard the borders of our world, but don't make the mistake of crossing one of them…

The only thing more fiery than Bella Young's red hair is her temper. She knows that a Baba Yaga's power without strict control can leave the people she cares about burned, so to protect her heart—and everyone around her — the only company she keeps is her dragon-turned-Norwegian-Forest-cat, Koshka.

But when Bella is tasked with discovering who's setting magical fires throughout Wyoming's Black Hills, she finds herself working closely with former hotshots firefighter Sam Corbett — and falling hard for his quiet strength and charm.

Sam may bear the scars of his past, but Bella can see beyond them and would do anything to help him heal. Only before she can rescue her Prince Charming, she'll have to overcome the mysterious foe setting the forest fires — a truly wicked witch who wields as much power and even more anger than Bella…