Another fiery Kelly Hashway read is coming your way!
The author of Into The Fire is back again with more adventures and trials for her golden couple Cara and Logan in

Out of the Ashes

, the second book in the series. For my review of the first book in the series, click here.
Keep reading for more on info on the book + my review!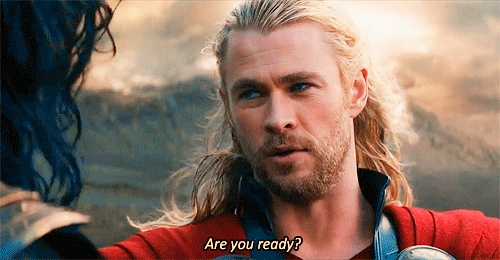 Seventeen-year-old Cara Tillman's worst nightmare has come true…
She's been reborn as a Phoenix and has forgotten everything from her first life—including Logan Schmidt. He's handsome and protective, but with no recollection, he can't be trusted.
Accused of being a Hunter, Logan's mortality is put to the test…
Logan isn't willing to admit he and Cara are over—not even after he watches her rise from her own ashes. While the other Phoenixes are convinced Logan is a sworn enemy, a group of deadly Hunters are sure he is a Phoenix. Only being guilty of loving Cara, he must prove them all wrong—and convince Cara she loves him.
However, a magical link may be the demise of Logan's devotion…
With the Hunters hot on their heels, it's up to Logan to save Cara. But when the dagger calls out, Logan is drawn to its power.
Cara's missing memories may not be the only obstacle standing between her and Logan. Their relationship isn't just complicated—it's deadly. And when Cara finds herself at a crossroad, she is forced to choose…
She can plunge into the darkness of her treacherous fate, or use her Phoenix instincts to once again rise Out of The Ashes.
Out of the Ashes keeps you in constant suspense.
After the last book, I couldn't wait to find out more about the aftermath of Cara's rebirth. Would her memory loss be temporary? How would her family react? And, most importantly, would Logan stay by her side?
In summary: I cried bucketloads!
I mean, who wouldn't?! After Logan's Into The Fire character growth (which saw him go from 'possible player jock' to 'Sir Swoonworthy of Swoonsville') it was heartbreaking to see that he'd in fact gained no ground at all with Cara.
Cara couldn't remember any of the great lengths he'd gone to to improve himself, or the ways in which he'd brought out the best in her. In Out of the Ashes Logan is offering Cara his heart...but she can't even remember who he is, what he means to her, and what she means to him!
My favourite part of the entire book has to be the character growth.
You'd think that the character growth would slow down, as it does in most sequels - or that it would cease altogether. Instead, Kelly Hashway provides readers with even more character growth than in the first book. And not just for Cara, who's memory loss holds the most character growth potential, but also for Logan who has become probably my most favourite character in this series!
Logan not only has to deal with the love of his life forgetting the entire span of their relationship, but he also has to process the knowledge that she is a Phoenix. A Phoenix. Not to mention that on top of that yep, there's more great news in store for him! he may or may not be a Hunter. And Hunters are the sworn enemy of Phoenixes. So...I see a lot of possible balcony-climbing in Logan's future!
All in all I loved the emotional rollercoaster Out of the Ashes took me on, and I can't wait to read more!
Have you read the Into The Fire series? Apart from a phoenix, what other mythical creature would you like to be and why?
Let me know in the comments below!
Although I was provided with a review copy by the author and/or publisher, all opinions expressed in the this post are purely my own. To find out more, please visit my
disclaimer
page.