This past week I've indulged in some great reads.
Today I'm bringing three of these to your attention:

Threader

by

Rebekah Turner

,

The Crown's Game

by

Evelyn Skye

,

and

Maestra

by L. S. Hilton

.

I hope they will intrigue you, entertain you, and above all have you falling in love with their worlds and characters.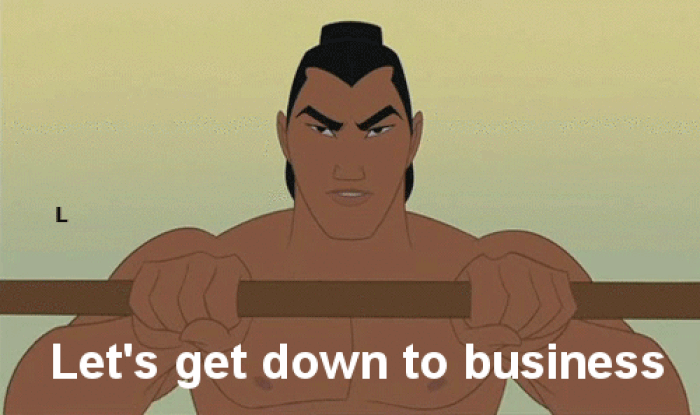 #1:
Threader by Rebekah Turner
Threader
By Rebekah Turner
Rating
:
4.5 out of 5
stars
Genre
: YA, dystopian, sci-fi, romance
One sentence summary
: A girl with a psychic ability to manipulate other people's powers attends an academy for people with special abilities - only to unearth some dark secrets.
Best part(s): Can all dystopia please be like this?!
Rebekah Turner makes me so, so proud to call myself Australian. Using her stellar writing abilities she weaves together a vivid and gritty image of the year 2050. Nothing is cliche. You're not force fed information - instead Ms. Turner encourages readers to accept Threader's world as an extension of their own.
Josie is a heroine with a backbone and a fiery nature - she's certainly not someone you want to mess with! I enjoyed how refreshingly authentic Josie was. She's a heroine that makes mistakes and actually learns from them, and feels bad about them. She's also not one to let romance get in the way of what she needs to accomplish (which is a piece of wisdom I'd love for her to pass on to other YA females!).
But the highlight of this book apart from the world building and Josie (and Blake *cue all the fangirling*) has to be the mysteries and secrets that are the foundation of the book's plot and its twists and turns. Josie's parents play a key role in Threader and I loved watching the puzzle pieces click together in what was truly a brilliantly constructed ending.
Overall, Threader is a fine balance of the down-to-earth and the advanced, making for a unique and thrilling reading experience.
Least favourite part(s)
: Hmm...that this book had to end?! I honestly can't fault much in this book.
Add to your Goodreads bookshelf today!


#2:
The Crown's Game by Evelyn Skye
The Crown's Game (
The Crown's Game #1)
By Evelyn Skye
Rating:
4.8 out of 5
stars
Genre: YA, historical fiction, fantasy, romance
One sentence summary: In Imperial Russia two enchanters fight it out for the coveted position of Imperial Enchanter.
Best part(s): First off...I just want to say how overwhelmingly thankful I am that Evelyn Skye studied Russian literature and history because this book is everything.
(She's also my official comeback line in situations like this one:
People: What are you going to do with a history degree?
Me: I'm going to learn awesome things and be a badass like Evelyn Skye, that's what I'm going to do!)
Shout out to everyone studying literature and history ;)
Anyway - back to The Crown's Game!
Reading The Crown's Game was one of those experiences that is unforgettable - you can tell from the very first chapter that this book's plot and characters are going to take up permanent residency in your heart and mind.
Vika and Nikolai are two sides of a coin. Both powerful, both determined...and yet both unwilling deep down to commit the terrible act of killing the other. I love how Evelyn made their differences and similarities shine. They weren't simply 'characters', but people with dreams, fears, and loyalties. Readers are given a glimpse at both of their pasts and the paths that led them to where they are - and who they are - now.
My fave part though? The battle.
I totally did not expect for the battleground to be...well...Russia!
Typically in YA any 'battles' or 'fights' are set in an arena of some kind. But arenas are so last season (sorry Hunger Games!). Evelyn takes battles to the next level by making the city Nikolai and Vika's playground. From awe-inspiring water displays to animated gargoyles, the fight between Nikolai and Vika is as stunning as it is deadly.
Least favourite part(s): No faults at all. Perfection in page form! Although the ending totally ripped my heart to pieces and I'm still recovering!!


#3:
Maestra by L. S. Hilton
Maestra
By L. S. Hilton
Rating:
3.5 out of 5
stars
Genre: Adult, mystery, crime, thriller, contemporary fiction
One sentence summary: A young woman tries to make her way up in the world of art, only to fall prey to greed, brutality, drugs, and murder.
Best part(s): I've said this before, but I think it bears repeating: I can appreciate a book even when I haven't fully enjoyed it.

Not every book is going to be my cup of tea. Regardless, I can still like a book based on the quality of its writing and concepts - and I like to review these books anyway because maybe it'll be your cup of tea and you'll have discovered a new favourite to curl up with.

Maestra is a psychological mystery crime thriller with a pretty awesome set up. Immersing its protagonist Judith in the art world was a clever way to start the plot. She's very much out of her element, and her life experiences (as far as we know) have not prepared her for climbing any social ladders, art or otherwise.

Judith's transformation is at the center of Maestra. It's intriguing to follow, mainly due to its unpredictability at the start of the novel.
Least favourite part(s): I hesitate to critique this book purely because it's the kind of book that invites mixed feelings from the very first chapter. It's like an exotic delicacy - it's an acquired taste depending on what your 'book palate' (so to speak) is.
But I'm going to try to critique it as best I can.
The problem with this book for me, was not the book's concepts - those were great. Maestra had all the makings of a winning crime thriller...but it slipped up when it came to the execution.
The key to a good mystery/crime/thriller novel for me has to be build-up. I don't want to be able to guess what happens next, or who killed who, or how the book will end. I want to be treated to detailed layering of plot points - I want to jump every time a door opens or closes in my house because I am that engrossed in the book's plot.
Maestra just didn't have sufficient build-up (or at least enough to keep me interested). I've read many reviews of the book, and they seem to be divided on the matter. Some people loved the gritty nature of the novel and it's 'femme fatale' protagonist. Others have noted a lack of subtly that is so very essential in crime thrillers.
For me, it comes down to the simple fact that Maestra - whilst immersed in all the elements that make thrillers so addictive - is very straight-forward. The book actually can be summed up in a single sentence. Sex, drugs, and murder are shoved into the forefront of the plot, leaving little room for any realistic or integral details.
But maybe this book is the type of book you enjoy - and if so, give it a go! :)
Which book will you be adding to your TBR? Have you read any standout books this week?
Let me know in the comments below!
Although I was provided with a review copy by the author and/or publisher, all opinions expressed in the this post are purely my own. To find out more, please visit my
disclaimer
page.