There's no such thing as a little in love when it comes to Heartbreaker Bay!
From New York Times bestselling
author Jill Shalvis comes the next sexy, standalone novel in the Heartbreaker Bay series,
Accidentally On Purpose

.
As a part of
InkSlinger PR's Review and Excerpt Tour
not only do I have my thoughts on the book for you all, but I also have an awesome giveaway for you to enter below.
Be sure to drop by the rest of the tour stops for more extras!
Title: Accidentally on Purpose (Heartbreaker Bay #3)
Author: Jill Shalvis
Synopsis:
There's no such thing as a little in love . . .
Elle Wheaton's priorities: friends, career, and kick-ass shoes. Then there's the muscular wall of stubbornness that's security expert Archer Hunt—who comes before everything else. No point in telling Mr. "Feels-Free Zone" that, though. Elle will just see other men until she gets over Archer . . . which should only take a lifetime . . .
There's no such thing as a little in lust . . .
Archer's wanted the best for Elle ever since he sacrificed his law-enforcement career to save her. Their chemistry could start the next San Francisco earthquake and he craves her 24/7, but Archer doesn't want to be responsible for the damage. The alternative? Watch her go out with guys who aren't him . . .
There is such a thing as . . .
As far as Archer's concerned, nobody is good enough for Elle. But when he sets out to prove it by sabotaging her dates, she gets mad—and things get hot as hell. Now Archer has a new mission: prove to Elle that her perfect man has been here all along . . .
Grab your copy of Accidentally On Purpose today via:
Amazon | iBooks | Kobo | B&N
Or add it to your Goodreads bookshelf!
**NB: Accidentally On Purpose is a contemporary romance novel and therefore contains some mature themes. I would recommend this book for ages 17+, however at the end of the day I leave it up to your discretion :)**
Accidentally On Purpose will run away with your heart.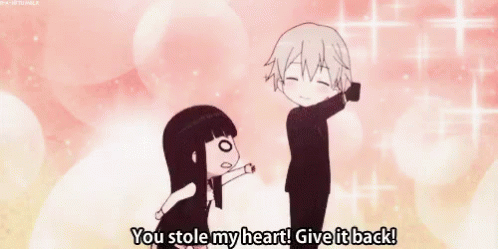 Whether accidentally - or on purpose! - I can't say. But there is no denying the storytelling magic that Jill Shalvis so expertly weaves over her readers. It pulls them into the lives of characters who are both frustrating and endearing, and heartbreaking and heartwarming, all at once.
Elle & Archer are a match made in argumentative heaven.
As I've mentioned in my previous Heartbreaker Bay novel reviews, Jill Shalvis has a loveable habit of putting together couples whose quirks and facets complement one another. You can't help but root for them because you just know they're meant for each-other.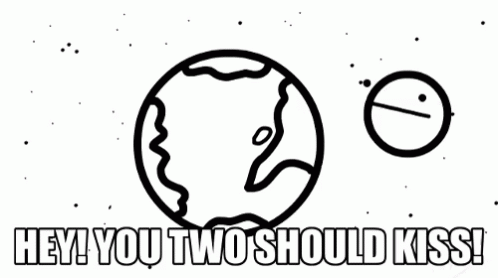 And Elle and Archer are no exception. From the moment you're introduced to them you just
know
, deep down, that they're meant to be...despite their constant bickering!
There were so many memorable one liners and quotes to bookmark.
Elle and Archer's back and forth banter is not only totally swoonworthy, but is also downright adorable at times. However the couple truly shines when they're butting heads (which is a terrible thing to say I know...but Elle and Archer are just so immature/adorable when they're angry! It's hilarious).
I also liked how Archer was a good blend of alpha tendencies and respectful gentleman. That although he felt the need to protect Elle and often ordered her around, he also admired her independent streak, accomplishments, and judgement.
Although the ending is somewhat predictable,
Accidentally On Purpose is a literary treat no romance lover will want to miss out on!
'She glared up at him.
"What?" he asked.
"Nothing." Her voice was ice.

"Oh boy," Joe muttered in Archer's ear. "When a woman says 'nothing' in that tone, it most definitely means something and you should be wearing a cup to finish that conversation. Just sayin'."

Archer put a finger to his eye before it twitched right out of his head. (...) "When I tell you something, Elle, I expect you to listen."
(...)"Wow," Elle finally said.

"Okay," Max piped up. "I have a girlfriend now so I know this one. When Rory says 'wow' like that, it's not a compliment. It means she's thinking long and hard on how and when I'll pay for my stupidity."

"Agreed," Joe said. "She's simply expressing amazement that a man can be such an idiot. Abort mission, boss. I repeat. Abort. Mission."'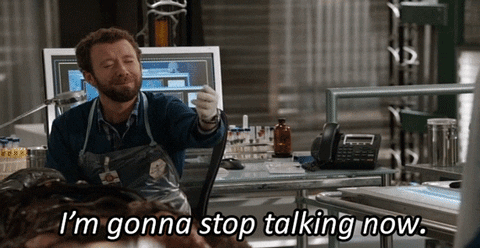 New York Times and USA Today bestselling author Jill Shalvis lives in a small town in the Sierras full of quirky characters.
Any resemblance to the quirky characters in her books is, um, mostly coincidental.
Look for Jill's sexy contemporary and award-winning books wherever romances are sold and click on the blog button above for a complete book list and daily blog detailing her city-girl-living-in-the-mountains adventures.
Connect with Jill via her:
Don't miss out on the other tour stops!
Although I was provided with a review copy by the author and/or publisher, all opinions expressed in the this post are purely my own. To find out more, please visit my
disclaimer
page.