Christmas has come early this year for Jill Shalvis and romance fans!
Prepare yourself for a
Heartbreaker Bay series
holiday novella that will warm you up quicker than any fireplace! Max and Rory are Jill Shalvis' latest couple-to-root-for in
One Snowy Night
and you'll just love their witty banter and sizzle-worthy moments.
As a part of
InkSlinger PR's Review and Excerpt Tour
not only do I have my thoughts on the book for you all, but I also have an excerpt + an awesome giveaway for you to enter.
Be sure to drop by the rest of the tour stops for more extras!
Title: One Snowy Night (Heartbreaker Bay #2.5)
Author: Jill Shalvis
Synopsis: It's Christmas Eve and Rory Andrews is desperate to get home to the family she hasn't seen in years. Problem is, her only ride to Lake Tahoe comes in the form of the annoyingly handsome Max Stranton, and his big, goofy, lovable dog Carl.
Hours stuck in a truck with the dead sexy Max sounds like a fate worse than death (not), but Rory's out of options. She's had a crush on Max since high school and she knows he's attracted to her, too. But they have history… and Max is the only one who knows why it went south.
They've done a good job of ignoring their chemistry so far, but a long road trip in a massive blizzard might be just what they need to face their past… and one steamy, snowy night is all it takes to bring Max and Rory together at last.
New York Times bestselling author Jill Shalvis returns to Heartbreaker Bay with this fun and festive holiday novella! Order your copy for just $0.99 today!
You can order One Snowy Night in ebook or paperback:
Amazon | iBooks | Kobo | B&N
Or add it to your Goodreads bookshelf today!
**NB: One Snowy Night is a contemporary romance novel and therefore contains some mature themes. I would recommend this book for ages 17+, however at the end of the day I leave it up to your discretion :)**
One Snowy Night follows the Heartbreaker Bay trend.
The Heartbreaker Bay novels have a habit of putting together couples whose quirks and facets complement one another. You can't help but root for them because you just know they're meant for each-other...somehow, some way.
One Snowy Night
was - in a lot of ways - very reminiscent of
The Trouble With Mistletoe
. Except for this time it wasn't the prickly male and the sweet female. This time it was equally prickly partners in Christmas crime!
If being adorkable and perfect for one another was a crime ;)
Max and Rory have more to weather than just the snow.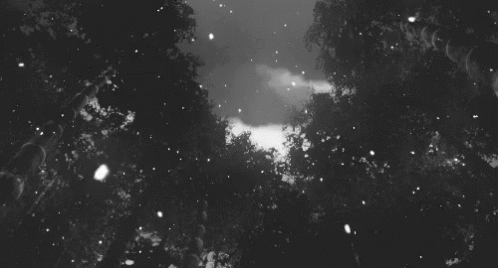 Stuck in one another's company, it's the perfect chance for both of them to solve the grievances and misunderstandings of the past. Will Rory be able to put her pride aside? And will Max be able to find it within himself to not only offer forgiveness...but his heart?
One Snowy Night is as short and sweet as a candy cane.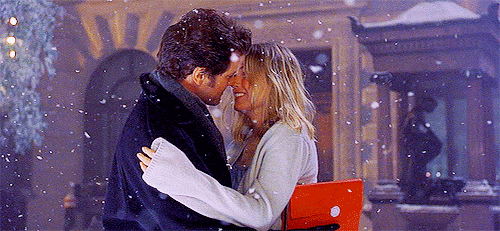 Although in the quick and easy form of a novella,
One Snowy Night
manages to fill its pages with well-placed romantic moments and nicely developed characters.
'"I'm trying to make everything okay, Max. Don't you get it? I really need everything to be okay. God, just once in my life, I need that. I can't live with all this past stuff in my head anymore, I'm going to lose my mind." She gripped his jacket tighter and put her face in his. "So I'm going to tell you I'm sorry and you're going to listen to me, dammit!"
He hadn't so much as blinked as she basically yelled at him but she thought maybe there was the slightest softening in his hard eyes. "Okay," he said.
"Okay." She let out a breath and nodded. "Good."
"You ready to go inside now or do you need to yell at me some more?" he asked.
She choked on a laugh and got out of the truck.'
"You were on the phone," Rory said.
She looked at him, clearly waiting for more, her pretty eyes not giving much away. She was so petite a good wind could blow her away, but that analogy implied she was fragile.
Rory was anything but fragile, and in fact her inner strength was even more attractive to him than her beauty.
"It was Willa," he said, willing to give her that. Besides she was more curious than a cat and he wanted to appease that curiosity and fast, before she figured out the rest.
She looked at him, surprised. "What did she want?"
Shit. On top of curious as a cat, she was like Carl with a damn bone. He twisted around to buckle Carl back in and then put on his own seatbelt. He turned the engine over and cranked up the radio.
Rory turned it off. "She already made you drive me, so what now?"
Rory turned in her seat to fully face him. "Was she checking to see if we'd killed each other?"
He smiled at that, a thought that had been so close to his own, but she narrowed her eyes, not amused. "What did she want, Max?"
He went to put the truck in gear but she leaned into him to turn off the engine and grab his keys. Her breast brushed against his arm, giving him another zap of awareness.
"Come on," she said. "This is Willa we're talking about. I love her, but she's incapable of not sticking her nose in where it doesn't belong, especially when it comes to me. What did she want?"
Shit, it'd been two minutes and he was already regretting his "gentle" promise. He looked her right in the eyes. "Nothing."
Her eyes went to little slits. "Liar." She opened her door, revealing that the slush had turned to snow, as she swung his keys from her fingers. "Tell me or say goodbye to your keys."
"That'll strand you too," he pointed out.
She raised her eyebrows and he got the message. She didn't care.
"Fine," he said. "She told me to be nice to you. Actually, she said gentle." While she gaped at that, he snagged the keys from her lax fingers, feeling like an asshole when he leaned into her, reaching past her to slam her door shut.
She didn't shrink back, which meant that their bodies once again bumped up against each other, and it was like they knew what his brain couldn't seem to comprehend—he wanted her. He was a little thrown by that, and the now familiar zing of electricity, only slightly mollified to realize by the way her breath hitched that she felt it too.
"If you even try to be
gentle
," she said, "I'll get out and walk."
New York Times and USA Today bestselling author Jill Shalvis lives in a small town in the Sierras full of quirky characters.
Any resemblance to the quirky characters in her books is, um, mostly coincidental.
Look for Jill's sexy contemporary and award-winning books wherever romances are sold and click on the blog button above for a complete book list and daily blog detailing her city-girl-living-in-the-mountains adventures.
Connect with Jill via her:
Don't miss out on the other stops on the tour!