Everybody loves a good vacation.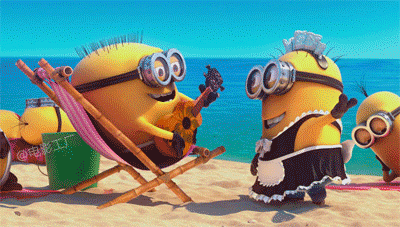 I mean...what's not to love?! Whether you're soaking up the sun by crystal-blue waters, or breathing in the fresh mountain air, there's something so peaceful about finding time to relax and to learn more about yourself and the world around you.
But not all vacations go according to plan.
In the case of With Malice by Eileen Cook, sometimes the vacation of a lifetime can become tense...deadly even! And thanks to the wonderful people over at Allen & Unwin I didn't even have to pack a suitcase in order to be transported into a thrilling mystery that had me on the edge of my seat.
Also I'm so in love with this cover. I mean just look at the gorgeous postage stamp. Posing the book next to a pair of black gloves was very Pretty Little Liars of me, I know!
Want to learn more about this addictive read? Read on for more info - including my thoughts on the book + a sneak peek!
Title: With Malice
Author: Eileen Cook
Price: $16.99 (
AUD)
Pub Date
:
August 2016
Pages
:
304
Age:
13 - 18
Genre(s)
: YA, mystery, contemporary, thriller
Synopsis
:
Wish you weren't here…
When Jill wakes up in a hospital bed with her leg in a cast, the last six weeks of her life are a complete blank. All she has been told is that she was involved in a fatal accident while on a school trip in Italy and had to be jetted home to receive intensive care. Care that involves a lawyer. And a press team. Because maybe the accident…. wasn't just an accident.
With no memory of what happened or what she did, can Jill prove her innocence? And can she really be sure that she isn't the one to blame?
This book kept me guessing until the final page.
Unlike in many other books where readers experience the story from the sidelines, Eileen Cook's With Malice transports

readers into the middle of the action. Prepare yourselves to deal with a range of evidence and to start

questioning everyone and everything!
When our protagonist Jill Charron awoke in a hospital bed, I thought it was going to be a very straight-forward tale. Fully expecting Jill to be the victim of some kind of nefarious would-be-murderer, I was taken aback when the story took its first twist.
Jill survived. But her best friend did not.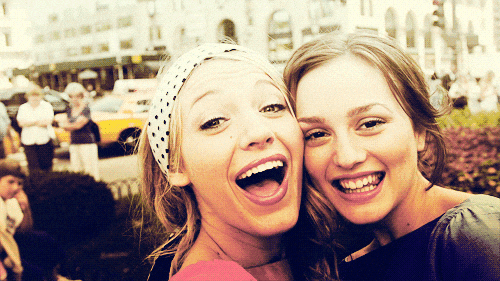 It's a cruel ending to what was meant to be a once-in-a-lifetime school trip to Italy, but the truth remains: Simone, Jill's childhood bestie, is dead. But the authorities don't believe for a second that it was an accident, and the available evidence leads them to suspect foul play.
Their main suspect? Jill.
But with the last six weeks of her memories having deserted her, Jill's stuck with the task of piecing together exactly what happened that day from scratch. But everyone has a different story, a different opinion on what really happened - the news, tabloids, gossip sites, classmates, and even family members.

Underneath all the lies, deceit, and suspicion...does the truth even exist?
Some parts of this book agitated me greatly.
Yep, I had a good old-fashioned stare down or two with this book! Some parts just made me feel so frustrated for Jill. A young woman as hurting, grieving, and vulnerable as her, should not have been treated the way she was.
Let's break down some of the terrible ways in which she was treated:
Her parents lied to her

Her own parents didn't even fully believe her when she expressed her innocence

Her father invaded her privacy

Her father basically slut-shamed her

Her lawyer was tactless and bordered on nasty at times

The press was relentless, not even allowing her to grieve and recover in peace

Many of her former classmates and acquaintances were quick to call her names, psychoanalyse her, and deem her a killer

Her dead best friend's parents said terrible things about her and didn't allow her to attend the funeral

Her maybe-was-maybe-wasn't school trip boyfriend was a jerk and wouldn't help her remember what happened

The authorities are cold, cruel, and tactless as hell when it comes to questioning her
And those are just the ones I can recall of the top of my head!
I think a big takeaway lesson from With Malice is how when it comes to crime and punishment, the public is like a killer (in a sense).
It stalks its victim, collects data on it, analyses its every move, and once it has its victim in its tenacious grip, it doesn't let up and has no mercy. The public is so quick to judge, and only too happy to slap labels on people and situations without knowing the full story. There was no respect for the living or the dead. The people wanted a sensational story.
Reading With Malice you almost get the feeling that people wanted Jill to be the killer! They had a horrid fascination with the crime and wanted 'justice'...no matter the cost.
With Malice teaches us that the proof isn't in the pudding. It's in the telling.
The truth is mastered by the one who speaks it - it's shaped, contorted, and concealed at their whim. With Malice is a story that makes you question the story itself and its validity.
Arthur Conan Doyle once said: "
Once you eliminate the impossible, whatever remains, no matter how improbable, must be the truth." But what if the impossible is possible? What if truth and lie has fused together so much so that no one conclusion can be drawn?
Well...I guess you'll just have to read With Malice to find out!!
'I had the sense there were memories just outside of my line of vision, dancing around the boundary of what I could see. It scared me. I wasn't sure I wanted to see everything. (...) I'd gone to Italy because I wanted my life to change. And it had. In a way I'd never imagined.'
Although I was provided with a review copy by the author and/or publisher, all opinions expressed in the this post are purely my own. To find out more, please visit my
disclaimer
page.