A big thank you to EntangledTEEN and Brenda Drake for the ARC copy of this book.
Although I was provided with a review copy by the author and/or publisher, all opinions expressed in the following reviews are purely my own. To find out more, please visit my disclaimer page.
It's always a relief when you find a YA book that:
(A) Uses unique concepts,
(B) Features intriguing character names,
(C) Entertains and delights you, the reader.
And when you find one that contains all three...you know you've found a winner. As is the case with Brenda Drake's amazing

Thief of Lies

.
Read on for my thoughts + sneak peeks from the book!
My Review
Book cover
: First of all, the colour theme is simply stunning. I love the colour purple something fierce and this cover uses it to project an overall feel of mystery and magic that draws the reader in immediately.
The cover model is also a major win. She's a perfect Gia from head to toe! Her over-the-shoulder look and fierce gaze - paired with the magical object in hand - make for a cover that you won't forget any time soon (and one you'll definitely want gracing your bookshelf).
She looks like she knows all of your secrets. Also she kinda looks like she belongs on the cast of Disney's Descendants!


I am loving this tagline! Already my curiosity had reached dangerous levels and I haven't even opened the book yet. Hopefully nobody really dies though...I don't think my bookworm heart could take it!
Plot: I've always believed that libraries were magical places full of books that transported you to other worlds. In Thief of Lies Brenda Drake makes all my wishes come true and makes sure that next time you visit a library you'll be searching relentlessly for leather clad hotties between the bookshelves!
Thief of Lies is a magical mix of real-world and fantasy elements which Brenda Drake has blended together most skilfully to create a plot that entertains and informs. But of course the highlight of the plot is the heroine...and her knight in shining armour.
Gia is definitely a YA heroine to watch out for. First off, her name is everything. Gia Kearns is an awesome name, as are all the character names in this book (can I get a cheer for Arik?!). I love a book with unique and easy-to-pronounce names so reading Thief of Lies was a total treat!
But Gia is more than a pretty name. Her inner thoughts, broadcasted to the reader in italics throughout the book are so much fun to read. It makes Gia that much more down-to-earth and relatable, in turn making her world and her adventures more accessible to the reader. Gia's loveable dorky streak is matched by her strength and bravery, making for a heroine you'll love to root for.
As for Arik...insert much fangirling here ;)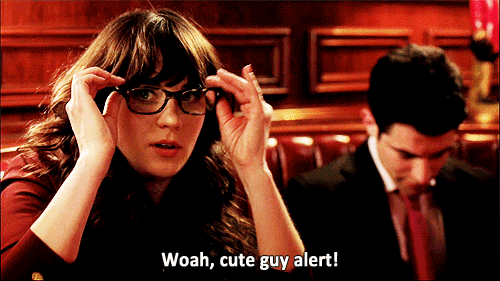 Favourite quote:
'A memory grabbed at my heart. I was about eight and missing my mother, and Nana Kearns took me to a library. She'd said "Gia, you can never be lonely in the company books."'
Have you read Thief of Lies? Which book would you jump in to if you had the chance?
Let me know in the comments below!
Gia Kearns would rather fight with boys than kiss them. That is, until Arik, a leather clad hottie in the Boston Athenaeum, suddenly disappears. While examining the book of world libraries he abandoned, Gia unwittingly speaks the key that sucks her and her friends into a photograph and transports them into a Paris library, where Arik and his Sentinels—magical knights charged with protecting humans from the creatures traveling across the gateway books—rescue them from a demonic hound.
Jumping into some of the world's most beautiful libraries would be a dream come true for Gia, if she weren't busy resisting her heart or dodging an exiled wizard seeking revenge on both the Mystik and human worlds. Add a French flirt obsessed with Arik and a fling with a young wizard, and Gia must choose between her heart and her head, between Arik's world and her own, before both are destroyed.