There are authors and there are wordsmiths.
Authors write. Wordsmiths use language to create. They piece together worlds, characters, and situations that practically leap off of the page.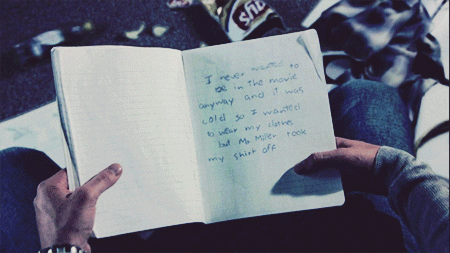 Wordsmiths don't write down the first word or literary cliché that comes to mind.
They find unique ways of shaping their stories and piecing together words - in ways I wish I could emulate.
Today I have for you two 2016 releases that were most certainly written by wordsmiths:

Shallow Graves

by Kali Wallace &

The Mystery of Hollow Places

by Rebecca Podos.
A big thank you to Edelweiss for the review copies of these books.
Although I was provided with a review copy by the author and/or publisher, all opinions expressed in the following review are purely my own. To find out more, please visit my disclaimer page.
#1:

Shallow Graves by Kali Wallace
Book cover: If there ever was a book whose title and cover were a match-made-in-heaven, it would be Shallow Graves. Pair the title with a darkened sky and some circling birds, and you get an overall sense of unrest and foreboding that really ignites the imagination.
But the best part has to be the 'shallow grave' with the rose trapped amongst the tangled roots
a.k.a the place where the roses from The Bachelor got to die
. The symbolism is beautiful and a nice subtle touch, giving the cover a unique focal point.
Anybody else getting shivers?! The tagline is completely captivating and paired with that forlorn looking rose...magic!
Thoughts: You know an author's writing is good when you feel the uncontrollable urge to bookmark every second page. Which I totally did - after all, I have a weakness for creative wording and Shallow Graves is filled to the brim with magical phrases and word choices.
Here are a few of my favourites:
'The rain broke over us with shattering noise.'
'I didn't tell him one true thing about myself. It was easier that way. I was a patchwork person, stolen scraps stitched together with the frailest threads. If he cared at all, he would have seen the lies for what they were.'
'The ghost had no face. It drifted in the breeze, like a tattered flag on a pole, but it gave no sign that it had heard me.'
'The awareness was overwhelming. In the darkness, surrounded by distant stars, there had been no time, but now I was counting the seconds with every breath and every heartbeat.'

But it was the final pages of this book that convinced me of Kali Wallace's story-writing magic. The only way I can describe them is this: it was like walking down a busy street and having someone's arm brush up against yours for a split second. You feel that contact - there's a mix of emotions and thoughts fly through your head - but when you turn to see who it was they're already disappeared into the crowd. You feel yourself drawn in one direction whilst your mystery arm-brusher is clearly headed in another.
Our protagonist walked with us on her journey through Shallow Graves, standing by our side and being our constant companion. But as the story draws to a close, you feel her shift - you feel her heading in a different direction as she puts the events of the book behind her to move forward. The feeling is bittersweet I totally teared up and needed to take a much-needed chocolate and tissues break! but I wouldn't change it for the world.
It was a unique and refreshing end to a spectacular book.


Favourite quotes: Basically just go and highlight the entire book PLEASE DON'T MAKE ME CHOOSE JUST ONE!!
#2:
The Mystery of Hollow Places by Rebecca Podos
Book cover: The frosty borders of this cover are just stunning - they set the stage for a chilly theme that frames the two mysterious silhouettes perfectly.
But the pièce de résistance of this cover has to be its title. The Mystery of Hollow Places is along the lines of winning titles like The Fault in Our Stars, All The Bright Places, and An Ember in the Ashes. Titles like these hint at the story's main concepts, whilst simultaneously planting seeds of curiosity in the reader's mind.
Anyone else feel the urge to sing 'Let It Go'?! No? Just me? Oh well...the cold never bothered me anyway ;)
Thoughts: This book is a cauldron of layered metaphors, psychological puzzle pieces, and poignant moments.
The issue of depression is handled with delicacy and tact. It doesn't overpower the book or its plot, but adds to the reader's emotional attachment to the book and its characters.
Imogene is a protagonist dealing with a whole bag full of issues. She's a young woman who is taught messages of strength and empowerment from those around her which made me SO HAPPY three cheers for female empowerment!!, but still deeply feels the loss of her parents. Which brings up an important question: are you, by yourself, enough?

What makes you you? Is it knowing where your place is? Is it having a supportive network of people around you? Is it knowing your family history...or forgetting it and moving forward?

A book whose style brings together the delights of YA and the intense pace of the mystery genre, The Mystery of Hollow Places is a contemporary novel that is bound to have you falling in love with it, word by word.



Favourite quote(s) because one is never enough!:
"One night, my mother left us, taking a suitcase, no money, and half of the heart with her."
"It was anti-feeling. Like a black hole in space, and everything—happiness, anger, hope, meaning—it would all get sucked in, tipped over the event horizon."
Will you be reading either of these books? What author do you view as an amazing wordsmith?
Let me know in the comments below!
Breezy remembers leaving the party: the warm, wet grass under her feet, her cheek still stinging from a slap to her face. But when she wakes up, scared and pulling dirt from her mouth, a year has passed and she can't explain how.
Nor can she explain the man lying at her grave, dead from her touch, or why her heartbeat comes and goes. She doesn't remember who killed her or why. All she knows is that she's somehow conscious—and not only that, she's able to sense who around her is hiding a murderous past.
Haunted by happy memories from her life, Breezy sets out to find answers in the gritty, threatening world to which she now belongs—where killers hide in plain sight, and a sinister cult is hunting for strange creatures like her. What she discovers is at once empowering, redemptive, and dangerous.
Debut author Kali Wallace interweaves folklore and myths from all over the world in this stunning novel about the heartbreaking trauma of a girl's life cut short and her struggle to reconcile her humanity with the monster she's become.
All Imogene Scott knows of her mother is the bedtime story her father told her as a child. It's the story of how her parents met: he, a forensic pathologist, she, a mysterious woman who came to identify a body. A woman who left Imogene and her father when Imogene was a baby, a woman who was always possessed by a powerful loneliness, a woman who many referred to as "troubled waters."
Now Imogene is seventeen, and her father, a famous author of medical mysteries, has struck out in the middle of the night and hasn't come back. Neither Imogene's stepmother nor the police know where he could've gone, but Imogene is convinced he's looking for her mother. And she decides it's up to her to put to use the skills she's gleaned from a lifetime of reading her father's books to track down a woman she's only known in stories in order to find him and, perhaps, the answer to the question she's carried with her for her entire life.
Rebecca Podos's debut is a powerful, affecting story of the pieces of ourselves that remain mysteries even to us, and the desperate search through empty spaces for something to hold on to.