I had the pleasure of interviewing the lovely E. J. Mellow on my blog awhile back, where she discussed the intricate world of her Dreamland series and her inspiration for it. The interview can be read here.
After discussing the series and its intriguing concepts I just knew I had to get my hands on

The Dreamer

ASAP. Not only did the plot and characters sound incredible, but I have a weakness for pretty books and this book has a cover that belongs on a book fashion runway the title hinted at a world of possibilities that I couldn't wait to discover.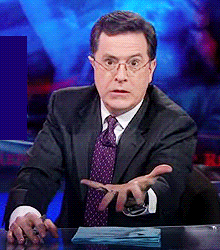 Today, ladies and gentlemen and dragons queens plus handsome men in top hats, I am finally going to review this masterpiece of a book! I'm excited to share with you my thoughts on it + which bits put a smile on my face (hint hint: all of them involve a HOT HOT HOT reasonably good-looking male by the name of Dev).
So let's...get...fangirling!
Book cover: As Ms Mellow divulged in my interview, a lot of thought went into the cover of this book.
The cover, according to Ms Mellow, reflects t
he idea of the unconscious mind and what that could be if represented visually.
The rest of the elements, like the stars and colours, link to certain parts of the book and are very symbolic. The main bulk of the art is the work of
the photographer
Elena Kalis
whose
underwater photography is breathtaking.
Not only is the cover gorgeous, but when it's next to the other stunning covers in the series, the complete set produces a wow-factor that should be on every bookshelf!
A female figure in slumber fits the book and its title perfectly. Although I must say she looks way prettier than most people when they sleep (her makeup and nails are flawless!).
I'm a sucker for glitter and sparkles and these are just so ethereal! Love the space vibes I'm getting.
Thoughts: Some people are just gifted when it comes to word selection and application. Their writing never feels forced, or lacks flow - the words seem to belong on the page.
E. J. Mellow has this gift in abundance.
The only way I can explain it is that her writing makes me happy as a bookworm. The unique phrasing, the natural feel of the sentences and the dialogue, the way the character's personality shines through the descriptions...it all comes together to make a thoroughly enjoyable read.
Basically E. J. Mellow's writing is what dreams are made of (all puns intended!).
The plot is lovingly pieced together using unique and intriguing concepts that capture and challenge the imagination. The combination of a dream world, plus the ability to conjure things into existence, provides readers with a layered journey full of twists and turns as you fight to discover what is real and what only exists behind your eyelids.
Warning: the kiss scenes will turn you into a pile of fangirling goo so beware of hot dudes will brilliant blue eyes because they will melt your brain! this book is not for the faint of fangirl heart!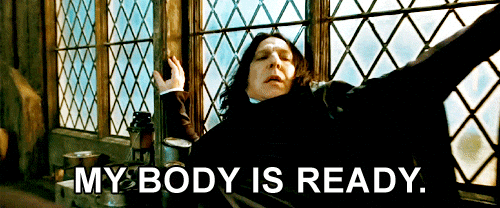 Favourite quote: It was torture trying to pick just one YOU HAVE NO IDEA!!
Have you the Dreamland series yet? What is the strangest dream you've ever had?
Let me know in the comments below!
It's night. Always night. Dreams guard against the evil forged by nightmares. Infinite shooting stars illuminate a moonless sky. A city stands alone, surrounded by a darkened field. On its fringes, a man watches one star separate from the masses and fall. What survives the crash will unveil a secret centuries long hidden.
Molly hasn't slept well since the night of her twenty-fourth birthday. Being struck by lightning might have something to do with it, but then again, her chicken did look a little undercooked at dinner. Whatever the culprit, her life quickly catapults from mundane to insane as, night after night, Molly is transported through her once dreamless sleep to a mysterious land illuminated by shooting stars.
There she meets the captivating but frustrating Dev, and together they discover Molly possesses a power coveted by his people—the ability to conjure almost anything she desires into existence. Seduced by the possibilities of this gift, Molly shifts her attention from waking life toward the man, the magic, and the world found in her dreams.
But Molly must ask herself—does something truly exist if you only see it when you close your eyes?
Faced with the threat of losing everything—her job, best friend, boyfriend, and most importantly, that little thing called her sanity—Molly will learn just how far she'll go to uncover what is real and what is merely a figment of her imagination...
E.J. Mellow is the author behind the NA Contemporary Fantasy The Dreamland Series.
When she's not busy moonlighting in the realm of make-believe, she can be found doodling, buried in a book (usually this one), or playing video games.
Becoming obsessed with the written word at a young age, E.J. has been swimming in the creative writing field ever since penning a story about a family of hairballs that overtook her childhood bathroom. While that story might stand as her greatest yet, she's still determined to beat it.
E.J. resides in NYC and is a member of Romance Writers of America and their Fantasy, Futuristic & Paranormal Chapter.
Connect with E. J. Mellow via her: