Lights, camera...action!
Welcome aboard

The Consequence of Seduction

by Rachel Van Dyken Blog Tour! The Consequence of Seduction is the third book in the hilarious Consequence series.
Warning: it will make you laugh until tears run down you face.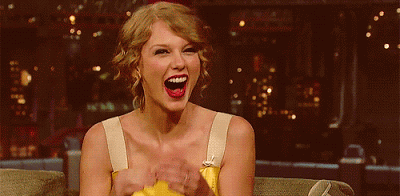 Prepare yourselves! There will be laughter. There will be swoon-worthy scenes. There will be chaos! And when I say 'chaos' I mean 'moments where all hell has broken loose and even the characters have no idea what in the world is going on.'
Read on for my review!
Book cover: Ok, so the fact that Pepe Toth (the cover model for Daemon from the Lux series by Jennifer L. Armentrout) is featured on the cover has already won me over for life. JUST LOOK AT HIS PRECIOUS FACE!!
I like how the cover is more playful than outright sexy - it captures the relationship between Reid and Jordan perfectly. They make the cutest couple ever both in the book and on the book!
Thoughts: **Note that this book does contain mature themes**
This book taught me that it is possibly to almost die from laughter.
It was a minefield of comedy gold - at some point tears were rolling down my face I was laughing so hard. Every page was a chance to discover yet another hilarious situation Rachel Van Dyken had cooked up sooooooo I basically bookmarked every single page.
Here are some of the ones that made me laugh the most:
Quote #1
Quote #2
Reid's friendship with Max was everything. Their constant one-upmanship was priceless. Max's cruel and unusual punishments were a treat (normally consisting of complete and utter humiliation for Reid) and the fact they both took everything so seriously despite the entertaining nature of the situations made everything even funnier. 'Twas a love-hate relationship at its best, people!
All in all, I'm head-over-heels in love with this series and I highly recommend you guys give it a go :)
Favourite quote: (That time where Reid tried to flirt with Jordan...but she thought Reid was gay and caused his poor ego to deflate at a rapid pace.)
Will you be reading The Consequence of Seduction?
Let me know in the comments below!
Page Numbers Source ISBN: 1503953017
Publication Date: February 9, 2016
Publisher: Skyscape
Reid Emory has never had reason to question his luck with the ladies. As the owner of a lethal set of aqua-blue eyes and a devastating grin, this Hollywood heartthrob always brings his A game…but lately his luck seems to have run out. The actor is in need of some help, and there's only one person he can trust to take his love life—and his career—to an explosive new level.
Jordan Litwright's newest client is trying her patience. As a publicist, she's more than content to stay in the background and let others shine. But when a publicity stunt backfires, she suddenly finds herself thrust into the spotlight—as Reid's new love interest. And while other men usually overlook her, Reid is focusing in with laserlike intensity. There's no denying they have serious chemistry.
But once Reid breaks into the big time, can they turn their made-for-the-media romance into a forever love?
Although I was provided with a review copy by the author and/or publisher, all opinions expressed in the following review are purely my own. To find out more, please visit my
disclaimer
page.